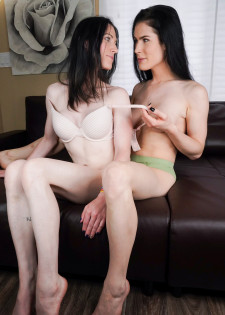 For the second week running, a returning star shows a brand new face the ropes in a rampant bout of TS on TS action, as Chanel Noir gets up close and personal with Mystic Unicorn. Two sexed up little honeys, one badass Radius Dark Production. It's showtime on TGirls.Porn.....
9th Jul 2019
23:54 HD Video
& 168 Photos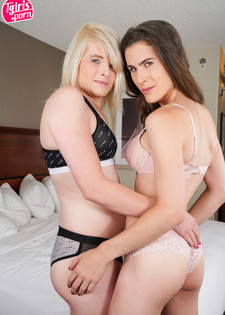 Hands up who is in the mood for some hot hot heat from the world's premiere TS on TS hardcore site! Two stunning young Grooby bunnies in the shape of Chanel Noir and Zyra Rose the stars with industry sharp shooter Radius Dark working his magic behind the lenses as we unveil yet another popping 4K production set to get y'all drooling. Enjoy!
4th Sep 2018
25:32 HD Video
& 167 Photos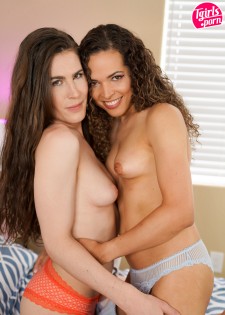 Here's a dream pairing guaranteed to make your mouth water. Chanel Noir and Sydney Farron are two of the hottest products in the biz today - both absolute stunners and superstars in their own right, we've pulled out the stops to get them together and under our lights for a blockbuster, all-girl romp here on TGirls.Porn. Truly unmissable....
8th May 2018
41:54 HD Video
& 225 Photos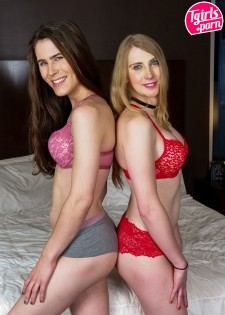 It's 2018 and we are hitting the ground running with our first electrifying scene of the year featuring none other than dazzling GroobyGirl combination Chanel Noir & Janelle Fennec. Let cocks and cum collide, the year is off to a screaming start here on the home of the hottest, TGirls.Porn!
2nd Jan 2018
29:48 HD Video
& 196 Photos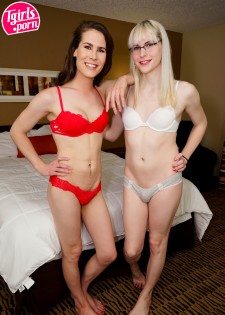 A superstar edition of an update for our beloved members this week as two of the hottest names in the biz get balls deep and personal! Chanel Noir and Lianna Lawson are two very horny and in-demand #GroobyGirls who need very little introduction. Today, they bring the heat in this glorious 'all-girl' XXX production brought to you by Radius Dark.....go get amongst it!
10th Oct 2017
27:47 HD Video
& 205 Photos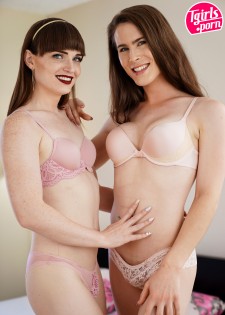 We don't fuck around here on TGirls.Porn and since our launch in late 2015 we've brought you some of the most lethal combinations of the planets' finest transgirls in blistering XXX action - today, our quest for the best continues in fine form with a glittering scene ft. two of the industries hottest products: Chanel Noir & Natalie Mars get downright dirty for the Grooby lenses....enough said!
8th Aug 2017
26:10 HD Video
& 186 Photos