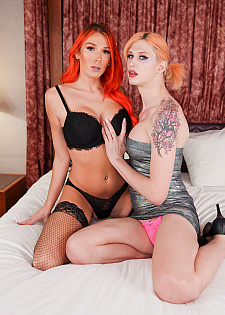 The festivities may be a hazy, distant memory but we're kicking off 2020 as we mean to go on today on TGirls.Porn! Enter Aspen Brooks and Kellie Shaw; two statuesque scorchers who fuck like pros get what promises to be an ass-tapping year underway beautifully. It's showtime.........
7th Jan 2020
25:03 HD Video
& 206 Photos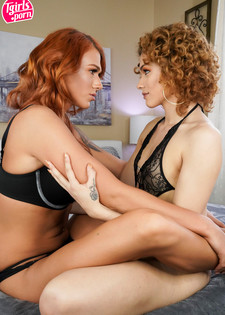 Hell yeaaaah!! When we got word from Radius that he was looking to pair up industry favourites Alisia Rae & Aspen Brooks for a white hot all-girl affair we just knew we were onto an instant winner! Two superstar tgirls at the top of their game all cuddled up and balls deepover in our nut splooging update area now - why are you still here??
5th Mar 2019
29:53 HD Video
& 197 Photos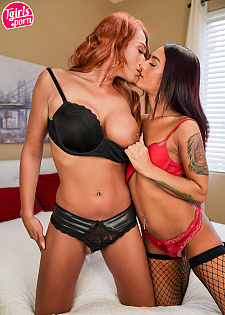 We're starting as we mean to go in 2019 with a scene already hotly tipped to be one of the great hardcores of the year. Two breathtaking models who need little introduction; Aspen Brooks and Khloe Kay partake in a blistering bareback session girl on girl frolics and get what promises to be another sensational year here on TGP underway superbly. Happy New Year everyone!
1st Jan 2019
23:53 HD Video
& 192 Photos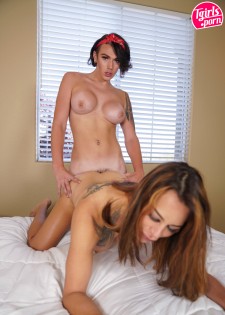 Aspen Brooks has secretly admired her pornstar stepmom Kristen Kraves' work for some time and has spent endless hours jacking off to her Grooby scenes - on this occasion, Kristen arrives home early to find Aspen spread wide on the sofa just about to bust a load over her favourite movie. She's naturally appalled.....for a second......before her deepest desires take over and she invites Kristen onto the sofa to join her. A very special roleplay production ft. two hung and horny GroobyGirls!
17th Jul 2018
29:43 HD Video
& 170 Photos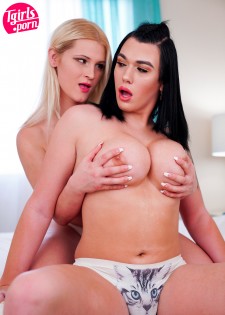 A dazzling production awaits over in our nut-busting update area this week as shapely beauty Aspen Brooks intertwines with the super-cute Kami Kartel for a white hot session of steamy TS on TS antics! Two highly sexed and in demand chicks make waves in their TGirls.Porn debut exclusives - go get some!
20th Feb 2018
28:37 HD Video
& 215 Photos